Reviews important? You bet!
It takes 20 years to build a reputation and five minutes to ruin it. If you think about that, you'll do things differently." -Warren Buffet-
According to a survey by Search Engine Land, 72% of consumers trust online reviews as much as personal recommendations from real people. Positive customer reviews may be the single most effective marketing you can do for your business. But how do you do it?
We provide services that get your customers spreading the good word about your business on the sites that matter. Our solution helps you tactfully ask and remind customers for feedback, guides them through the online review process, and gives you a chance to reach dissatisfied customers before they write a negative review.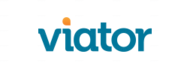 Please leave your details and we'll send you a free review audit
How is your business doing online?
Use our free Review Scan to generate an instant reputation report and see how your business is performing online..